Yass boy with cerebral palsy inspiring others with his love of sheep mustering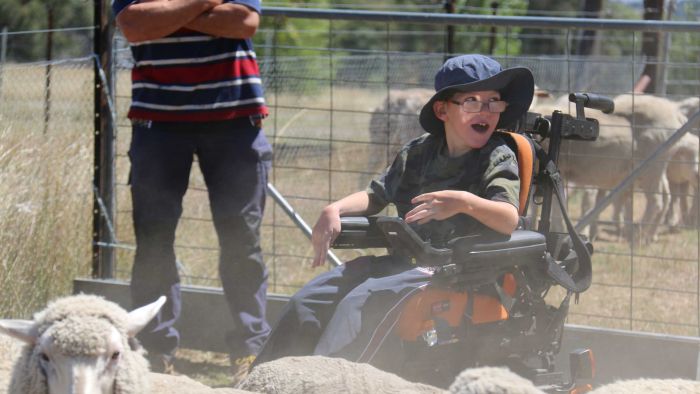 It's a windy day and the sun is hot as the Wallace family begins drafting the sheep on their small farm outside of Yass.
Blake, aged 11, is learning how to separate the ewes from their young alongside his father, Matt Wallace.
Not far away is the Wallace's younger son Lucas, who has the job of mustering the sheep from the bottom of the paddock.
He yells at the animals, ushering them over tussocks of grass, a determined look on his face.
Lucas, who has cerebral palsy, is just nine years old and conducts all his farm work from a customised wheelchair.
'Anything we do on the farm, he's there'
The small property, about 60 kilometres north of Canberra,…