Farmer blasts campers for leaving piles of rubbish in Otways forest after Easter break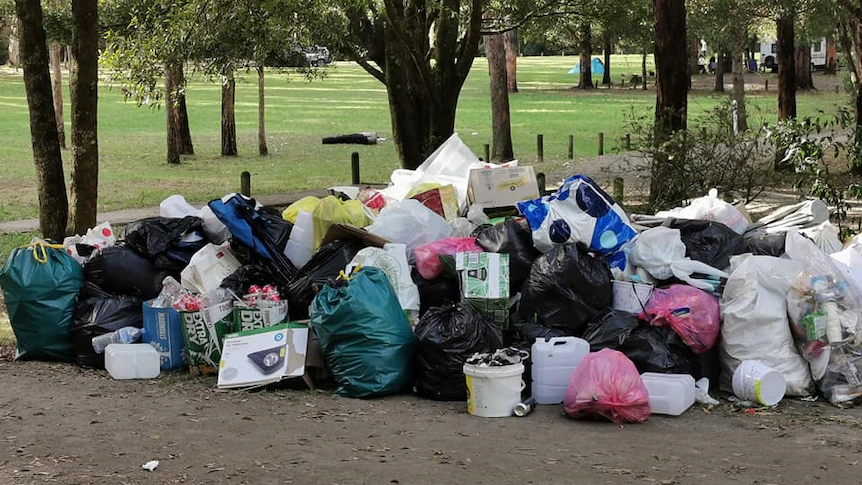 The first thing Angela Hocking noticed as she walked towards the normally pristine Dandos campground in The Otways was the stench.
Key points:
Campers left piles of rubbish behind after visiting a south-west Victoria forest this Easter holidays
Neighbouring farmers are outraged and say they're worried about environmental impacts 
Authorities say they spend six hours daily picking up rubbish from tourist hotspots 
The rubbish strewn along the path warned the farmer that something was amiss — but nothing could have prepared her for what sat waiting.
"You get there and it just hit you in the face," Ms Hocking said.
Ms Hocking runs a cattle farm with her husband across the road from the campsite in…